While travelling Australia you will encounter many types of accommodation. Before we give you the lowdown on what's out there, we will answer this question.
Should you pre-book your accommodation?
After a long flight, train or coach trip it is hard to predict how you will feel when you reach your destination. Not everyone can bounce off transport straight away; you may need somewhere to curl up and recover for a few days. So pre-booking accommodation can be a good idea. For how long will be up to you.
If arriving in a new city on a working holiday one to two weeks would be appropriate to pre-book as during this time you will want to get over your travel-lag, do some sightseeing, find your bearings, look for work and long-term accommodation. It's surprising how quickly these first few days go.
Accommodation options
Here are some accommodation options and why they might be a good option for you…
Hostels
Best for: Solo Travellers + Budget Travellers (Couples and families)
There are different types of hostels ranging from very basic to boutique. Yep, hostels have been evolving and are a great option for solo and budget travellers. Hostels were (and in some cases still are) over-packed bedrooms filled with bunk beds (maybe up to 20) and smelly backpackers but there are many choices out there now. Hostels nowadays offer private rooms for singles and couples and also family rooms as well as the cheaper dorm rooms but offer many services such as communal areas where you can meet fellow travellers, have kitchens for you to cook in or they have coffee shops and restaurants and can provide you with meals. Some can be found in great locations, near beaches, in the ski fields and in the 'red' centre.
Pros: Affordable. Meet fellow like-minded travellers. Provides conveniences such as laundry, wifi, kitchens. Usually in convenient locations to good transport networks. Some offer extra things like pools.
Cons: Not much privacy if any at all.
There are many hostels in Australia and they can be booked in advance through Hostel World. Please note, we have joined the Hostel World Affiliate program and if you book through this link we will receive a commission at no cost to you.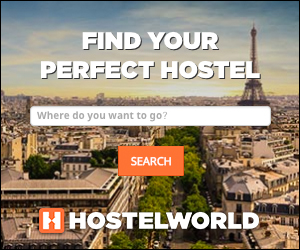 Hotels (Motels)
Best for: Budget to Luxury travel + Weekend Breaks
They vary with the amenities they offer from place to place and you usually get what you pay for, but expect your own private room with bathroom, TV, daily housekeeping and room service. Often have pools, restaurants, bars, wifi, airport transport, 24-hour desk and other things. There are many chains of hotels around the world from budget to those that would cost a weekly wage to stay in for one night.
Pros: more creature comforts, amenities and privacy for travellers who don't mind paying a little extra.
Cons: More expensive than hostels.
There are many hotels (motels) in Australia ranging from independently owned single establishments to those belonging in large chains. You can usually find accommodation while travelling as establishments will have a sign out the front of the property advising if they have availability or not. However, you can book ahead through HotelsCombined and/or Booking.com. Please note we receive a commission if you book and pay for accommodation through these sites at no cost to you.
Guesthouses and Bed and Breakfasts (B&Bs)
Best for: Budget travellers' wanting unique experiences
Guesthouses and B&Bs can be found in many parts of the world. They range from beach huts to small hotels, little bungalows or rooms in a person's house like a B&B. Usually the owner will be living in or near the accommodation.
Pros: Can be homely, breakfast (and other meals) are usually included.
Cons: The owner will be around so not for those who want to party. Quality and cost varies widely.
Apartments
Best for: Long-term stays + families + groups
I love renting apartments when I travel to places I know I am staying for a week or more. It's great to have the extra space with a living room (hopefully with a TV) and the flexibility of a kitchen. The homely feel often makes me feel more settled than in a hostel or hotel. They are also serviced. They can work out quite cheap to stay in if there is a small group of you.
Pros: more space and amenities
Cons: can be expensive
Camping
Best for: anyone who likes camping and has the gear

Camp sites are usually in beautiful and convenient locations and offer the traveler cheap accommodation which comes in the form of tents, cabins and caravans. Many travellers buy their own van and equipment.
Pros: Can be cheap, access to amenities like shower/toilet blocks, laundry facilities. Some forms of accommodation have en-suites and kitchens. There might be a pool and a common area where the owners might provide entertainment.
Cons: Have to share facilities with many people.
Homestays
Best for: Anyone who wants a local experience
If you want to get a real feel for the local culture then you can opt for a homestay where you live in the house of a local family. You'll have your meals with them and one member of the family will often take you under their wing and show you around.
Pros: immerse yourself in a local area.
Cons: Have to live with a family
– – – – – –
Hostel living is an experience, particularly if you haven't stayed in one before. Sharing with other travellers Australia has many hostels with some of them being in highly sought after locations such as at famous beaches, in the outback and in the ski...