Hostels
Affordable accommodation for budget travellers
Why book Hostel accommodation
Yep, Hostels have been evolving over the years and are a great option for solo, couple and family budget travellers.
Hostels were (and in some cases still are) over-packed bedrooms filled with bunk beds of around 4, 6, 8, 10 or maybe up to 20 beds. However, many offer rooms for singles, couples, twin rooms for friends travelling together and also families. They have communal areas where you can meet fellow travellers, have kitchens for you to cook in or they have coffee shops and restaurants where you can purchase meals at reasonable prices. They have laundry facilities, wifi (mostly free) and are in convenient locations near good transport networks that can get you to the places you want to see. They are a great budget option. We highly recommend doing your research on the various hostels available. A great place to start is on the Hostel World website. We have stayed in a hostel many times during our travels throughout Australia.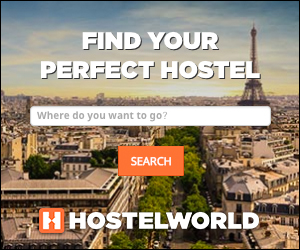 Please note: liveworkplay-australia.com has joined the Hostel World affiliate program. If you book and your your hostel accommodation through us we receive a commission which helps us to keep this site running so we may continue to connect you with relevant information, contacts and products for your travels.